sábado, 7 de janeiro de 2012
Robert Asman, Bondaged Tree, 1992, Toned gelatin silver print. 20" x 24", Unique. Courtesy of the Artist and The Print Center.
PHILADELPHIA, PA.-
Robert Asman: Silver Mine is a retrospective exhibition of an exceptional photographic career characterized by idiosyncratic experimentation with the bounds of black and white photography. Robert Asman is one of the most important photographers of his generation. For most of the last thirty-five years Asman (Asheville, NC) has been devoted to investigating and stretching the conceptual and technical boundaries of silver prints, through extended, and related, explorations of the human figure and the urban landscape. His masterful manipulation of chemistry and paper negatives has resulted in a seemingly boundless and wondrous body of work. Asman approaches art making as a transformative process, in which he mines the physical properties of his materials to create a work on paper which are seemingly the result of alchemical change. Process and image are completely merged, and result in images ranging from the sublimely beautiful to the fetishized or the startlingly violent, though often conveying an ironic humor.
The Print Center
presents this exhibition at a critical moment for examining process driven work, as the integration of digital technologies into art making are causing artists to revisit traditional photographic processes.
Robert Asman was born in Washington, D.C. He received a BA from Catholic University, Washington, D.C. in 1973 and an MFA from the renowned photography program at the Rochester Institute of Technology, Rochester, NY in 1975. After a brief return to Washington, Asman lived for thirty years in Philadelphia were he taught photography at Moore College of Art & Design, Drexel University, University of the Arts and University of Pennsylvania, in addition to working as a fine art photographer and a running a commercial black and white printing lab. His career has been marked by several honors, including a Pew Fellowship in the Arts and a Fellowship from the Pennsylvania Council on the Arts. His work has been exhibited internationally in many solo and group exhibitions including at the ICA, Philadelphia; the Philadelphia Museum of Art, Philadelphia; West Chester University, West Chester, PA; Galerie Paviot, Paris; National Museum of Art, Bucharest, Romania; Robert Klein Gallery, Boston, MA; Delaware Center for Contemporary Art, Wilmington, DE; Paul Cava Gallery, Philadelphia; and The Print Center. Asman's work is found in numerous permanent collections, including Arcadia University, Glenside, PA; Haverford College, Haverford, PA; Free Library of Philadelphia; George Eastman House, Rochester, NY; Houston Museum of Fine Arts, Houston, TX; Library of Congress, Washington, D.C.; Philadelphia Museum of Art; Smithsonian Museum of American Art, Washington, D.C. and The State Museum of Pennsylvania, Harrisburg, PA.
The exhibition is curated by Elizabeth Spungen, the Executive Director of The Print Center. In her five year tenure at The Print Center, Spungen has also curated exhibitions of the work of Doug and Mike Starn (2007) and Masao Yamamoto (2008).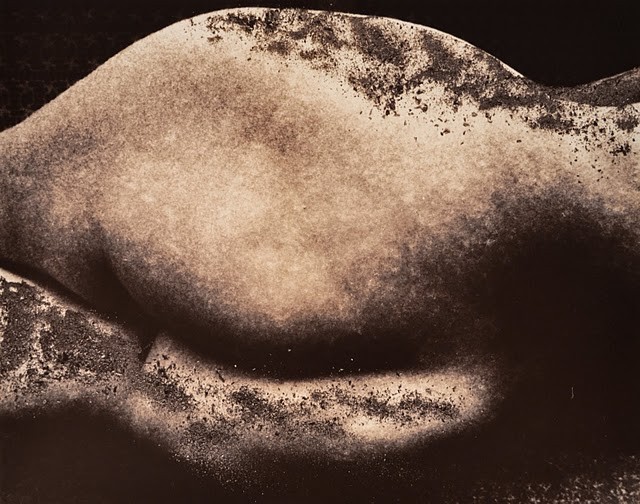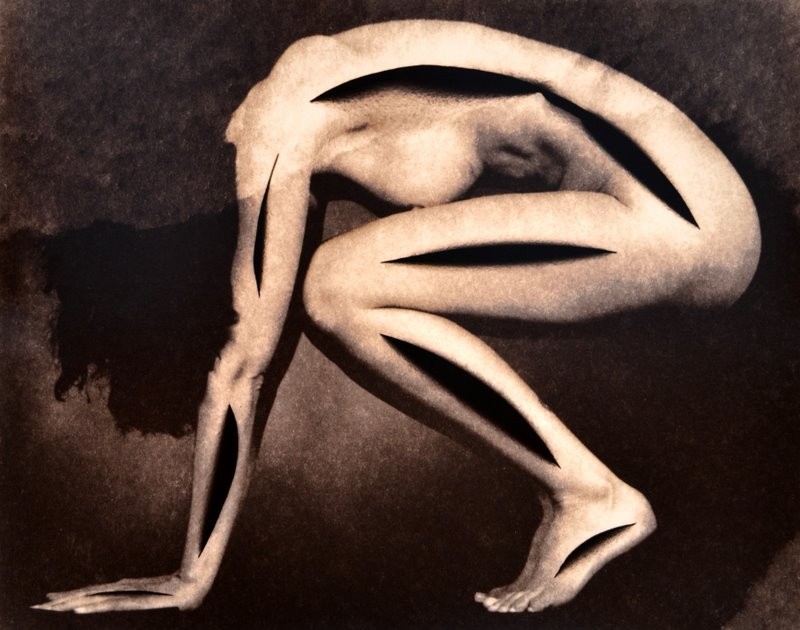 sexta-feira, 6 de janeiro de 2012



---

ÚLTIMA SEMANA!



---

ÚLTIMA SEMANA!



---

Cine Clube MuBE - Programação Christian Petermann

Sábado – a partir de 14 de janeiro

15h

Os Esquecidos dos Anos 1980 – A Década Ignorada


A mostra pretende, com a exibição de sete longas-metragens realizados no eixo Rio de Janeiro-São Paulo, resgatar diferentes tipos de produção audiovisual que caracterizaram os anos 1980, um período de lenta abertura política no cenário nacional e crescente decadência da imagem do cinema brasileiro junto ao espectador médio, com a crise da Embrafilme e a invasão da pornografia no circuito de salas populares. Com isto, muitos teóricos e estudiosos consideram a década de 1980 de "segunda categoria", um período a ser desconsiderado. O CineClube MuBE exibe, em boas cópias digitais do catálogo da Programadora Brasil, sete filmes relevantes concluídos à época, dentro de seus ditames estéticos próprios e na conjuntura estrutural disponível. Alguns destes são praticamente desconhecidos das novas gerações – filmes menos lembrados e/ou ref(v)erenciados dos 80s, todos injustamente.
Foi também a década em que a cinefilia deste que é o programador do CineClube se tornou séria e em que este começou a trabalhar como crítico de cinema, assistindo a muitos destes filmes quando de sua estreia. A maioria não repercutiu como merecia e teve retorno aquém de suas qualidades. Pretende-se com a mostra discutir um pouco essa injustiça histórica e resgatar a lembrança dessas produções com uma série de debates posteriores à exibição dos filmes, com (seis) convidados ainda a definir e sem debate no sábado de Carnaval, dia 18 de fevereiro, pós-exibição de As Sete Vampiras.


14/01 – O Olho Mágico do Amor
21/01 – Bete Balanço
28/01 – Cidade Oculta
04/02 – Nunca Fomos Tão Felizes
11/02 – Brasa Adormecida
18/02 – As Sete Vampiras (Carnaval)
25/02 – Filme Demência
03/03 – Onda Nova

A cada semana enviaremos a sinopse do filme.




---

Feira de Antiguidades e Design
Aos domingos, das 10h às 18h
Entrada franca.
Acessibilidade.
Saiba mais.


---

Música no MuBE – Recital de Piano Cristian Budu

Domingo – 15 de janeiro - 16h
Programa
Recital CHOPIN
Scherzo no. 1
2 Noturnos op. 27
Balada no. 4
(intervalo)
24 Preludios, op.28

Saiba mais.





---

Cursos
Informações: Eneida Fausto cursos@mube.art.br 2594.2601 r.21, 14h às 19h
Inscrições somente pelo site: http://www.mube.art.br/?Cursos&area=cadastro
Blog: http://arteparavoce.blogspot.com/
Informações: Eneida Fausto cursos@mube.art.br 2594.2601 r.21, 14h às 19h
Inscrições somente pelo site: http://www.mube.art.br/?Cursos&area=cadastro
Blog: http://arteparavoce.blogspot.com/
Cerâmica – Silvia de Bock 4ª feira 9h30 às 12h30
Criatividade Digital – Ude Fairbanks - 5ª feira 14h às 17h
Desenho Iniciante – Cirton Genaro - 2ª feira 19h às 22h
Escultura Iniciante e orientação avançada – Luis Bayon - 2ª feira 16h às 19h e 5ª feira das 18h às 21h
Escultura Contemporânea iniciante e orientação avançada – Angela Bassan - 5ª feira 9h30 às 12h30
Escultura e Desenho – Denise Barros - 3ª feira das 17h às 21h30
Pintura - Rô Gonçalves - 3ª feira 14h30 às 17h e das 19h às 22h
Pintura em Baixo Esmalte – Cerâmica – Eliana Hamaoka - 4ª-feira 14h às 17h
Pintura – Orientação Contemporânea – Bia Black – 5ª feira 14h às 17h
Pintura – Cirton Genaro – 2ª feira 09h30 às 12h30 e 14h às 17h
Pintura e Orientação de Projetos – Eurico Lopes - 4ª feira 14h às 17h
Projetos Especiais: Arte & Inclusão para Portadores de Necessidades Especias (todas as idades) – Juliana Naso e Cristiane Pomeranz - 6ª feira 14h às 16h
Faça Memória – (Terceira Idade) - Juliana Naso e Cristiane Pomeranz - 6ª feira 10h às 12h e das 14h às 16h

Cursos Extras:

História da Arte Universal – Sintética - GRATUITO
- 26 de fevereiro a 30 de abril de 2012 – 20h15 as 22h.
História da Arte Brasileira – Rô Gonçalves
- 07 de maio a 24 de junho de 2012 – 20h15 as 22h.
História da Arte Moderna e Contemporânea – Flavia Rudge Ramos
- Maio a junho de 2012 – sábados das 9h30 as 12h30.
Inscrições somente pelo site: http://www.mube.art.br/?Cursos&area=cadastro

Saiba mais.


PALESTRA:

- OS DESAFIOS DA GEOPOLÍTICA INTERNACIONAL - Prof. Jaime Spitzcovsky
HORÁRIO: 5as. feiras das 11h30 às 13h
DATAS: 1 de março - 29 de março - 26 de abril - 31 de maio - 28 de junho
CURSOS:
- MITOLOGIAS DO CÉU - NETUNO (A Dissolução) E PLUTÃO (A Transformação) - Prof. Cid Marcus Vasques
HORÁRIO: 3as feiras das 10h30 às 12h30
INÍCIO: dia 7 de março - até dia 26 de junho
DURAÇÃO: 16 aulas (não haverá aula dia 1/5)

- O HERÓI GREGO, HÉRCULES E OS DOZE TRABALHOS - Parte I - Prof. Cid Marcus Vasques
HORÁRIO: 3as feiras das 14h15 ás 16h15
INÍCIO: dia 7 de março - até dia 26 de junho
DURAÇÃO: 16 aulas (não haverá aula dia 1/5)
- HISTÓRIA - UM OLHAR ATENTO - Prof. Marco Antonio Guerra
HORÁRIO: 4as. feiras - das 11h às 13h
INÍCIO: dia 2 de março - até dia 29 de junho
DURAÇÃO: 16 aulas (não haverá aula dias: 6/4 – 8/6)
- HISTÓRIA DA ARTE - As Manifestações Artísticas do Século XIX - Prof. Marco Antonio Guerra
HORÁRIO: 4as. feiras - das 14h15 às 16h15
INÍCIO: dia 2 de março - até dia 29 de junho
DURAÇÃO: 16 aulas (não haverá aula dias: 6/4 – 8/6)
- CONTOS DO MUNDO TODO - Profª. Eliane Fittipaldi
HORÁRIO: 5as. feiras - das 11h às 13h
INÍCIO: dia 8 de março - até dia 5 de julho
DURAÇÃO: 12 aulas - (não haverá aula dias: 29/3 – 5/04 - 26/4 – 31/5 – 7/6 – 28/06)
- O DIÁLOGO – CONHECER A SI MESMO - Prof. Carlos Eduardo Meirelles Matheus
HORÁRIO: 5as. feiras das 14h15 às 16h15
INÍCIO: dia 1 de março – até dia 28 de junho
DURAÇÃO: 16 aulas (não haverá aula dias 5/4 – 7/6)
- BREVE HISTÓRIA DA CERÂMICA CHINESA E DA PORCELANA COMPANHIA DAS ÍNDIAS NO BRASIL - Profª. Maria Fernanda Lochschmidt
HORÁRIO: 6as. feiras - das 11h às 13h
INÍCIO: dia 2 de março - até dia 23 de março
DURAÇÃO: 4 aulas
- PELOS CAMINHOS DA ÓPERA - Prof. Sergio Casoy
HORÁRIO: 6as. feiras das 14h15 às 16h15
INÍCIO: dia 2 de março - até dia 6 de julho
DURAÇÃO: 16 aulas (não haverá aula dias 6/4 e 8/6)

Inscrições e informações: 3887-1243 / 9973-4079
contato@litaprojetosculturais.com.br

Conheça os cursos em andamento no site
www.litaprojetosculturais.com.br

Saiba mais.






---




MuBE Virtual - www.mubevirtual.com.br



---

MuBE EDUCATIVO

Acesse nosso blog: http://mubeeducativo.blogspot.com